About Wicked Cheap Boston
Boston is consistently ranked as one of the most expensive cities in the United States. That means that finding affordable activities, restaurants, and bars can be very difficult. Wicked Cheap Boston is on a mission to do that work for you. We'll report on the best food and drink deals, cheap activities and events, and more. If you have a suggestion for the site we'd be happy to hear it! Just send me an email via the contact form here.
Wicked Cheap Boston is owned and managed by Brian Donohue. While not native to Boston, Brian attended Northeastern University and has lived in the city for 8+ years. You can connect with Brian on LinkedIn here or follow his personal Twitter account here.
The domain name and some of the earlier posts, were created by Molly Kerrigan. To continue following Molly, click here. Many thanks to Molly for starting Wicked Cheap Boston and for passing the torch along to Brian Donohue. Upon taking over the domain, Brian completely redesigned and redeveloped WickedCheapBoston.com from the ground up, began growing it's audience, producing new content, building relationships, and working to establish a social media following on Twitter, Facebook, and Instagram. Any help in promoting the website would be much appreciated! Or if you'd like to partner up or are looking for help designing, developing, or marketing your website I'd be happy to discuss how I may be able to help you.
Wicked Cheap Boston is a proud member of The Boston Bloggers.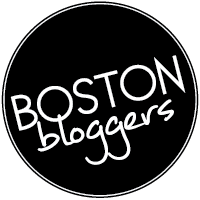 Thank you for visiting Wicked Cheap Boston!